BLACK HANDS, WHITE HOUSES
The following dynamic exhibition celebrates over a century of printed material by, for, and about Africa and the African diaspora.
Black Hands, White Houses traces a diverse course of printed matter showcasing 850 plus odd titles of fiction, non-fiction, propaganda, guidebooks, pamphlets and periodicals collected over the years by Terence E. Jackson.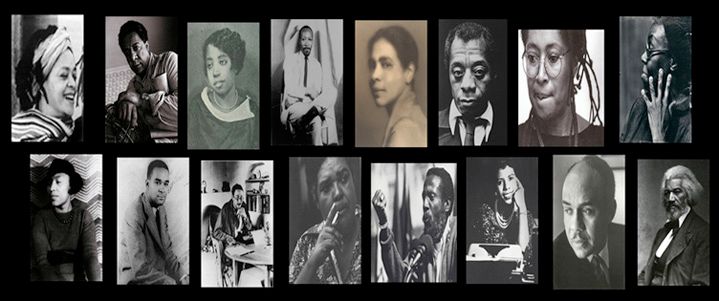 The shape of the collection was dictated not by any intrinsic idea of excellence but by a desire to recognize and acknowledge the existence of a broader liberal view of black writing; Black Hands, White Houses beautifully gleams in part, one because many of the big name authors are included: Countee Cullen, Langston Hughes, & Maya Angelou to name but a few and two, because what sets this exhibition apart is its inclusion of many rare, hard-to-find, & obscure titles that when viewed as a whole beautifully offers viewers a fresh and exciting chance to re-examine the power of the black experience as seen through the eyes of those who wrote about it and the often white publishing houses that dared to take a chance and print it.

A very special thank you to Sankofa Selassie & Darrell D. Johnson for there support in research & preparation.